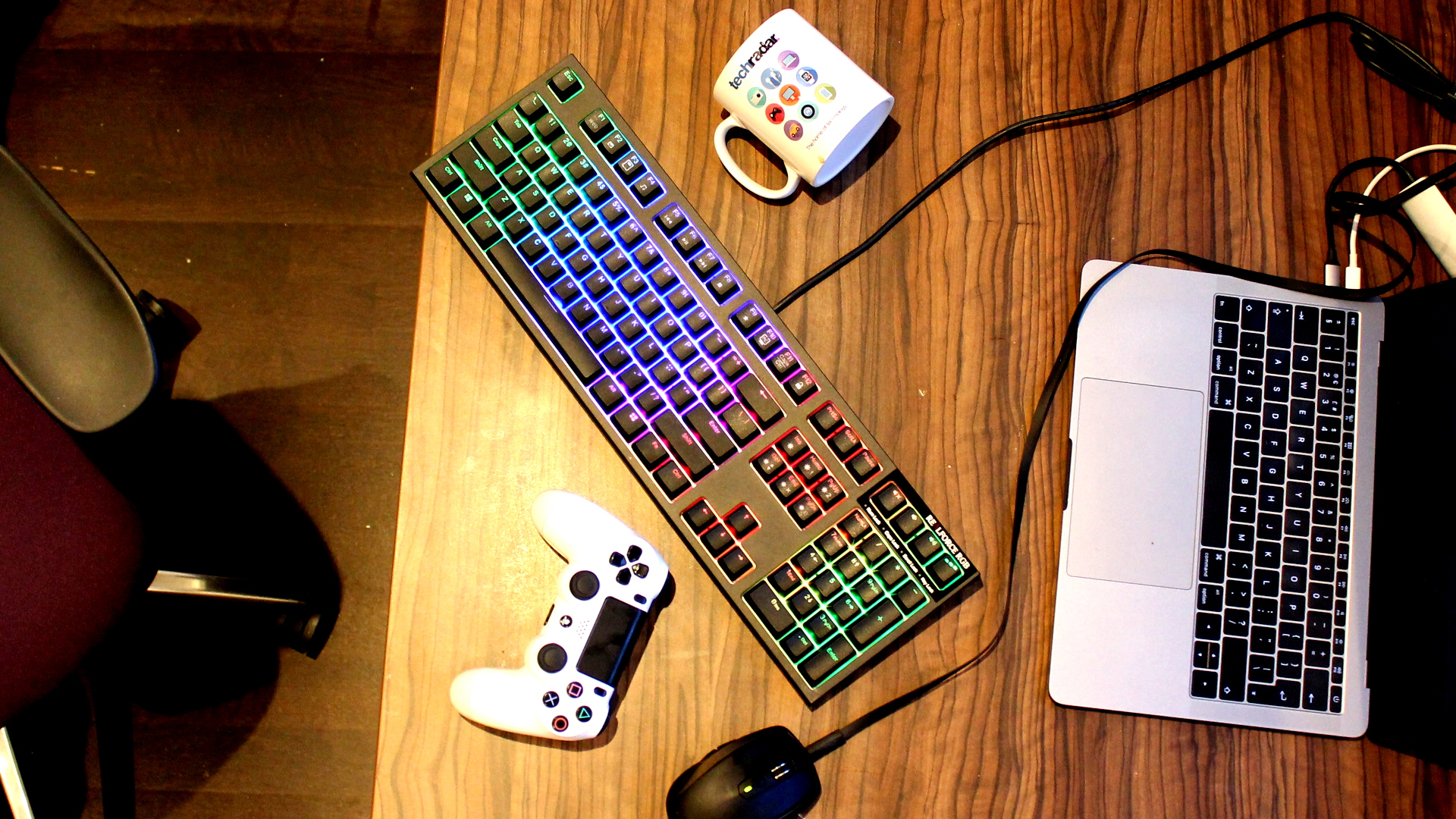 Update: A more affordable and fully functional alternative to the Logitech 610 Orion, the Hyper X Alloy Elite is characterized by its steel frame and choice of Cherry MX switches. Read on to number 3 on our list to find out more!
PC gaming has undergone somewhat of a resurgence these past few years, so it's more important than ever to keep your gaming keyboard up to date.
The top gaming keyboards are mostly mechanical, making them not only more reliable than your run-of-the-mill office keyboard, but more satisfying to the touch as well. Their clicky keyswitches and boisterous designs may be gaudy, but they're essential all the same.
Many of the top gaming keyboards go so far as to incorporate additional trappings, such as zoned lighting and physical volume wheels into their designs. With so many features to choose between, we've scouted out the best gaming keyboards across all walks of life.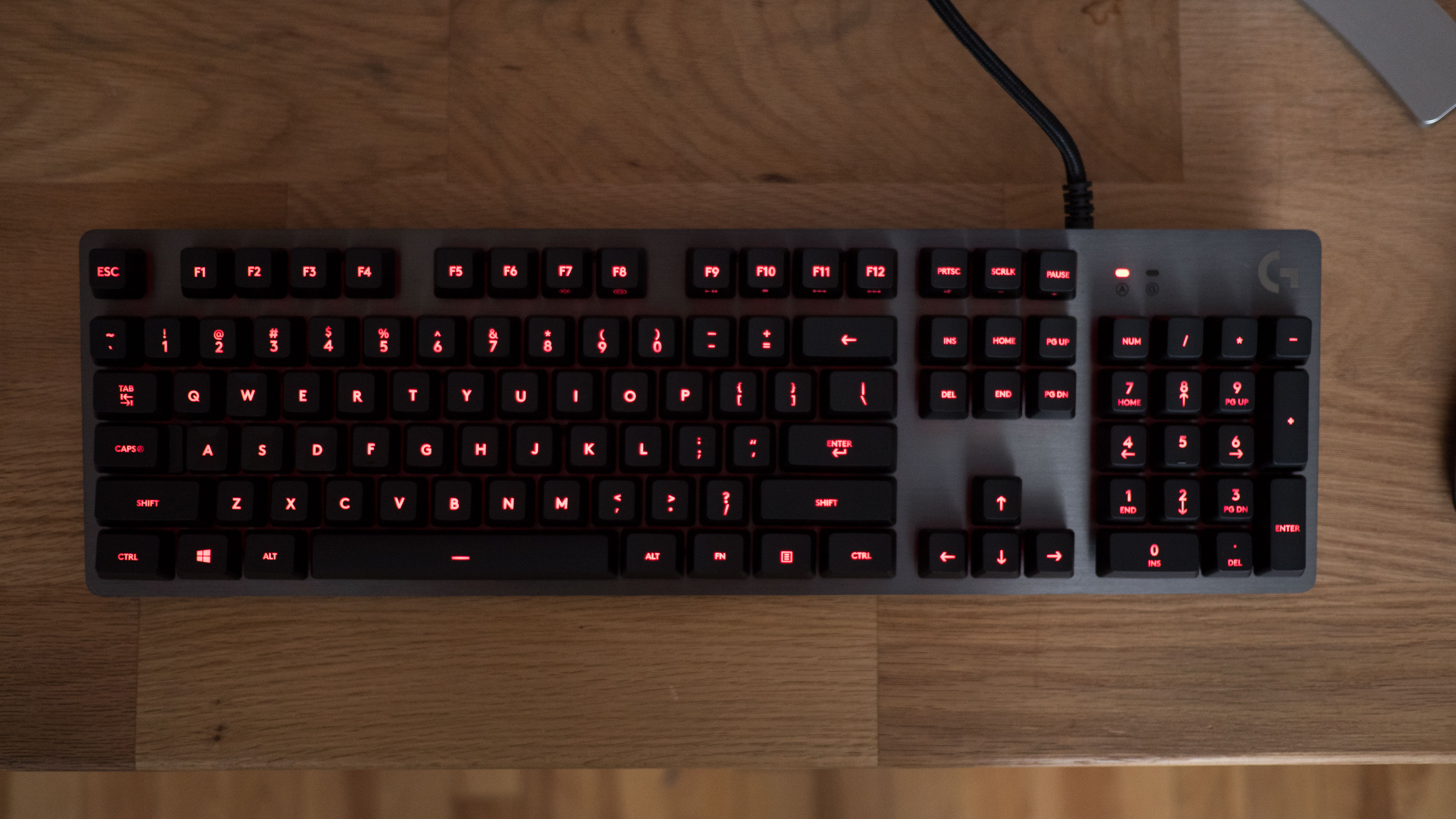 The G413 Carbon is a mechanical keyboard that sacrifices RGB backlighting and customizable macro keys in favor of an affordable price tag. Its low-profile appearances might make it look barebones in comparison to competing products in its range, but this gaming keyboard is all the better for its magnesium-alloy skeleton exposure. Though the Romer-G switches might be a turnoff for Cherry MX enthusiasts, they're virtually silent and rated for 70 million keystrokes.
Read the full review: Logitech G413 Carbon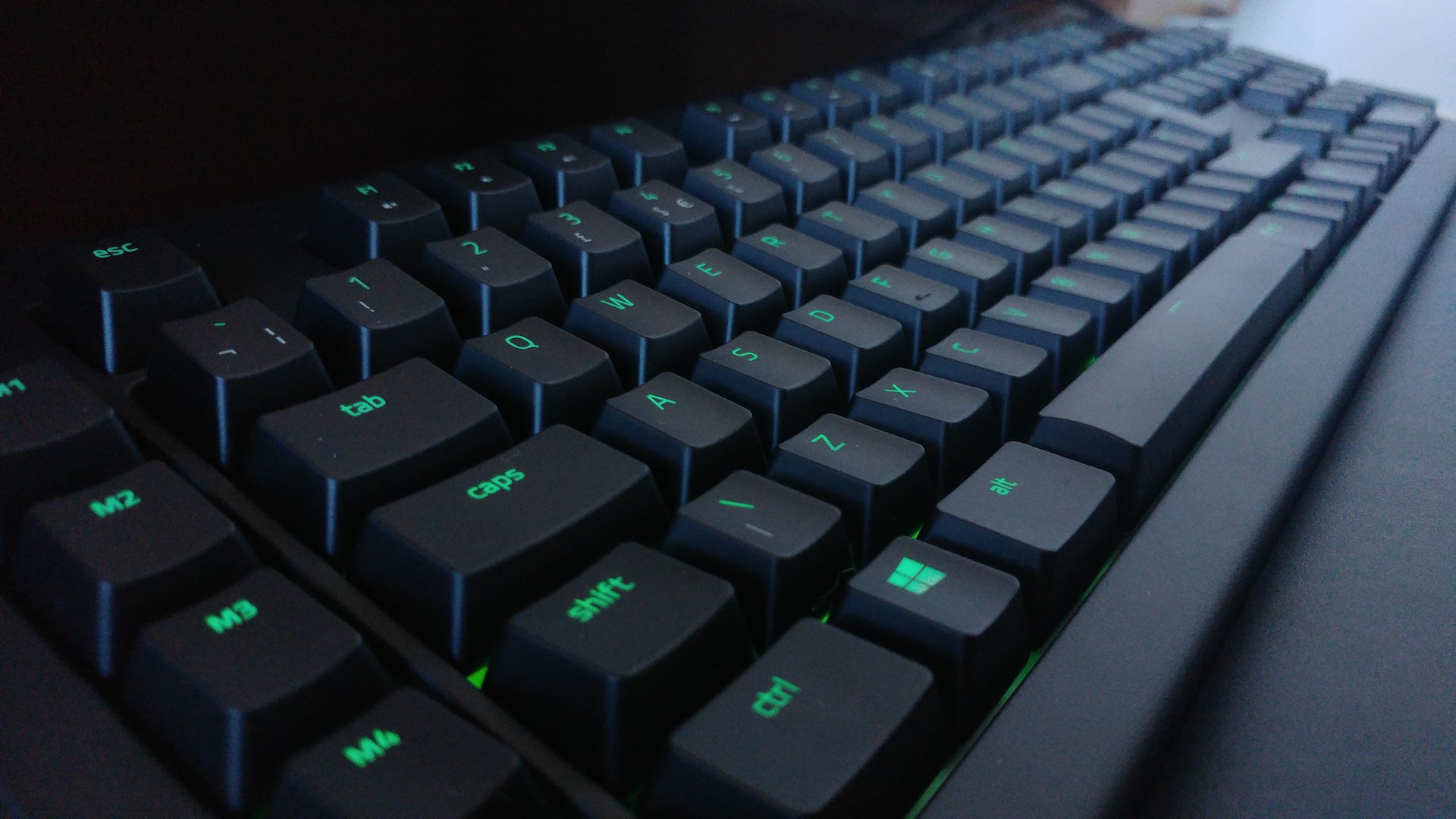 Because it ships with a detachable wrist rest, you might assume the BlackWidow Chroma V2 ditches performance for its good friend comfort. That's where you would be wrong, however, as Razer has tacked on five macro keys that can be assigned to virtually any in-game action. This deal is sweetened by a catalog of 16.8 million colors to choose from for the backlighting, which can be assigned per-key or in an animated pattern of your choosing.
Read the full review: Razer BlackWidow Chroma V2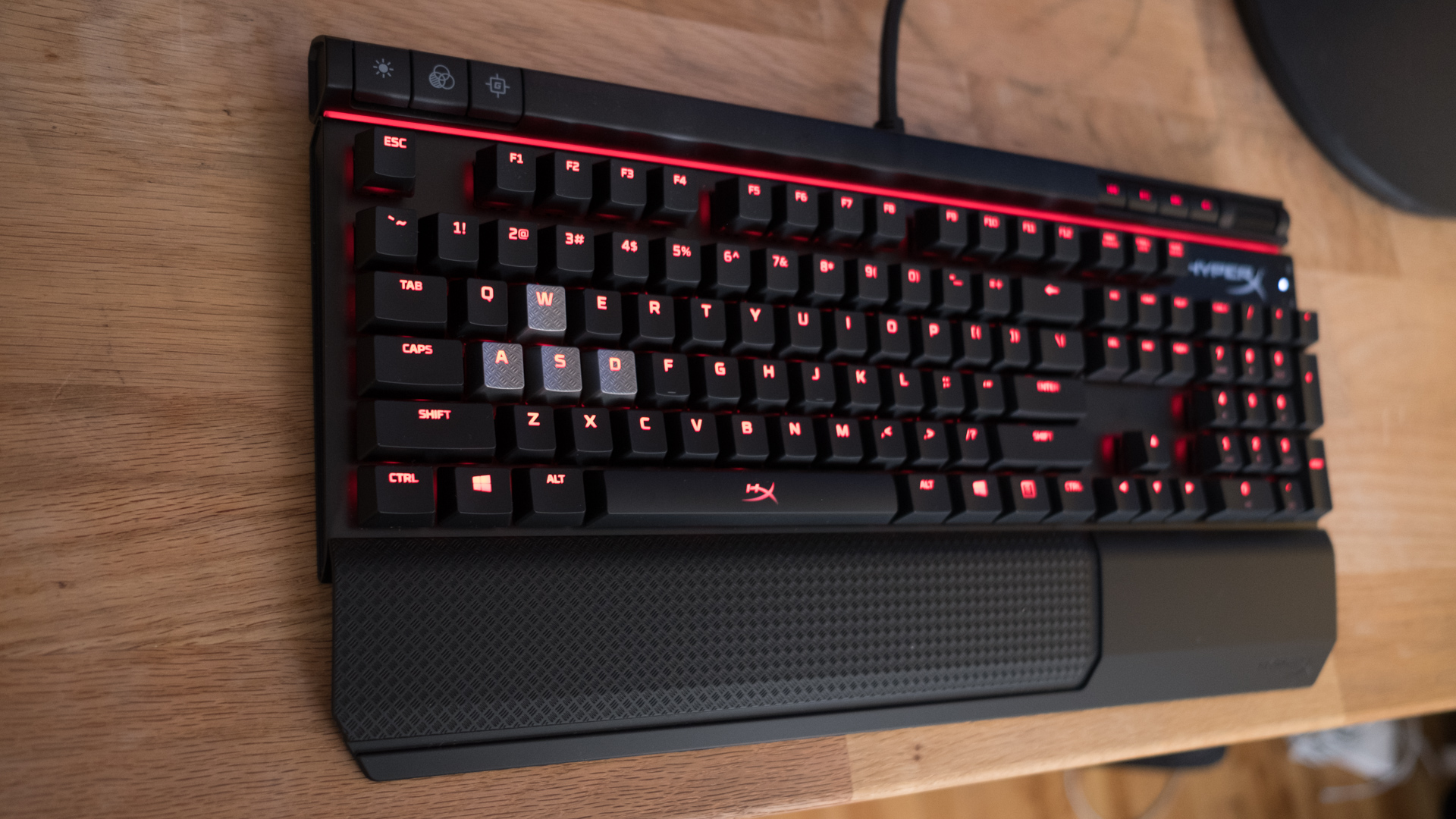 Spotlighting the choice between Cherry MX Red, Blue and Brown keyswitches, this gaming keyboard is upheld by a steel frame that makes both typing and gaming equally satisfying. There may not be any customizable macro keys, but the HyperX Alloy Elite makes up for this and the comically unwieldy cable by implementing an abundance of media keys and even a quick access button for controlling the brightness of the keyboard backlighting.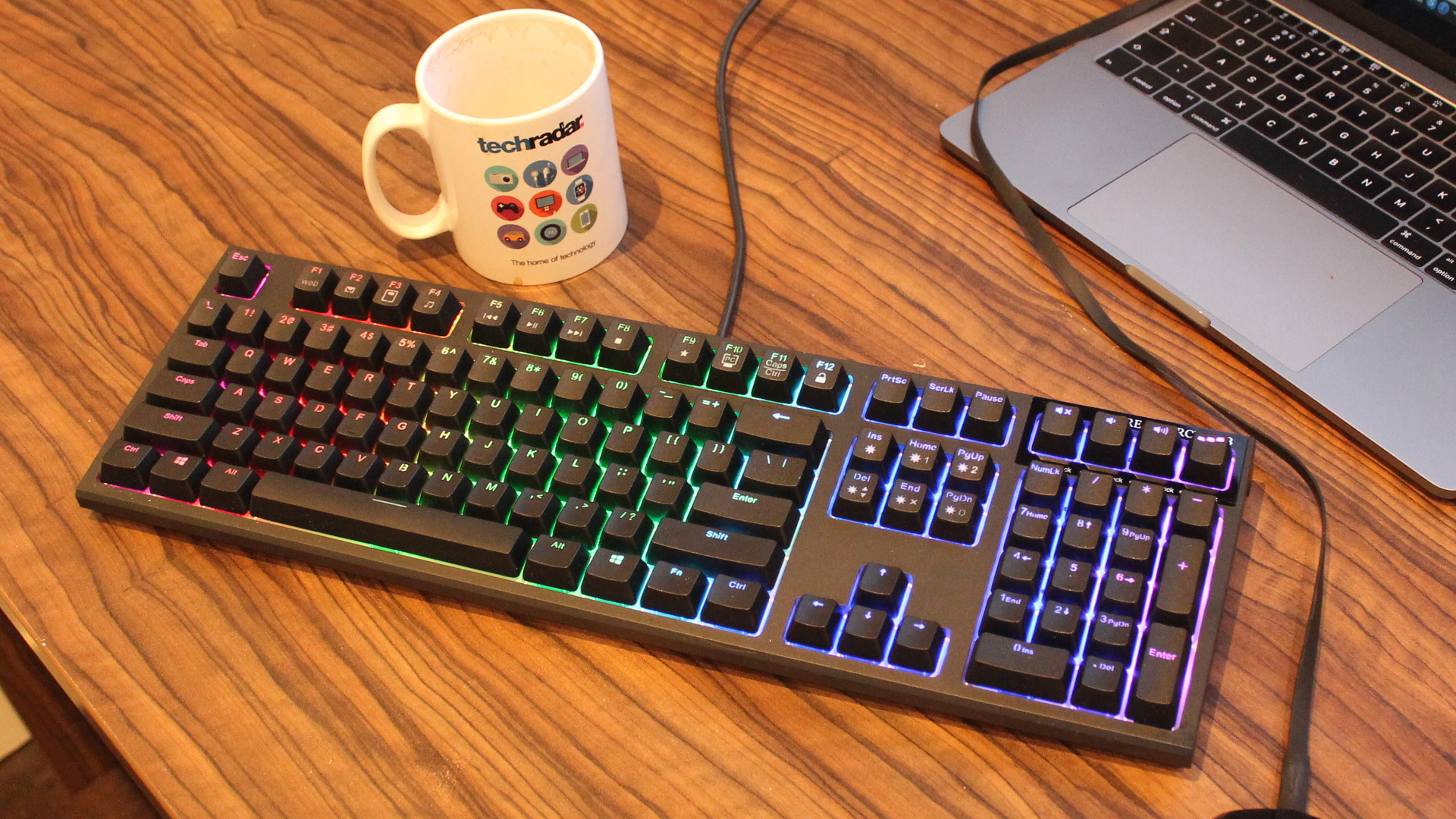 The Realforce RGB is a multi-talented keyboard that feels incredible to type on thanks to its capacitive Topre keyswitches, which offer superior tactile feedback compared to Cherry MX variants. Boasting high-quality PBT keycaps depth from 1.5mm to 3mm, the Realforce RGB is a hugely versatile keyboard that suits whatever task you're doing at the time. Yes, even typing, since its keyswitch stems are compatible with both Topre and Cherry MX keycaps.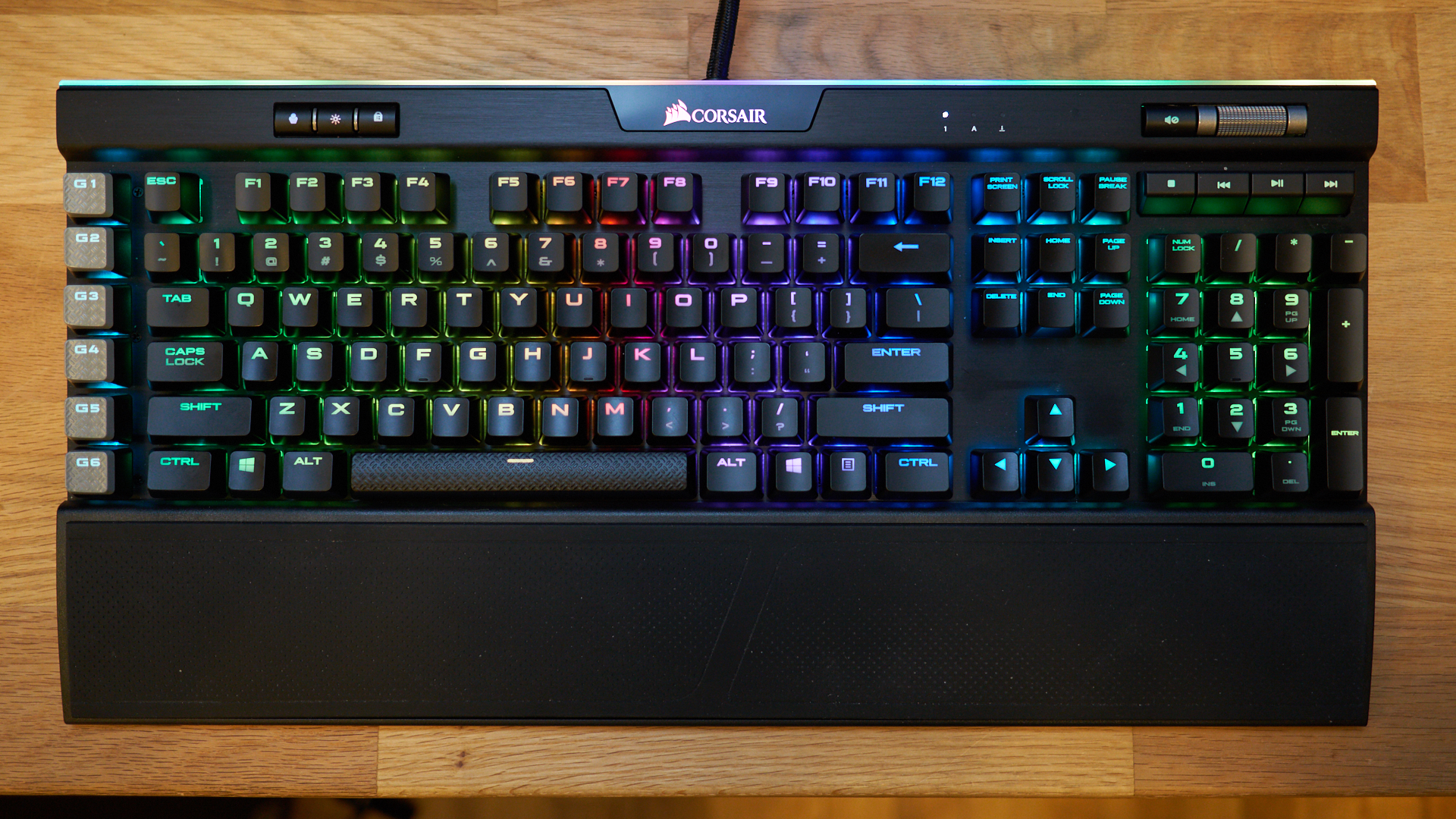 Like the Corsair K70 Rapidfire before it, the is a gaming-first mechanical keyboard with plenty of versatility to get the job done, whatever that job may be. It even packs in 8MB of memory dedicated to storing the profiles of its six macro keys. This keyboard is not only backlit by up to 16.8 million colors, but it's the perfect travel buddy too, made better by its military-grade aluminum finish, including the wrist rest.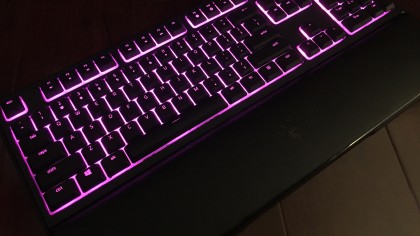 For too long there's been a divide between mechanical and membrane keys but now Razer has finally brought the two together with its 'Mecha-Membrane' Ornata keyboard. These new switches pull from everything Razer has learned over the years. The result is a grand typing experience with shorter keys, the tactile feel of the green switches from the Blackwidow X Chroma and a loud audible click.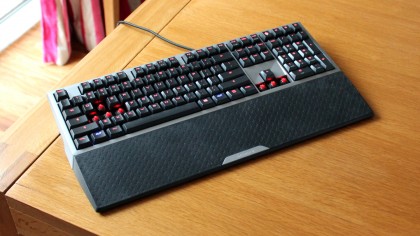 Lending to fast response times, the Cherry MX Board 6.0 is defined by its Cherry MX Red switches, hence the make and model. However, because the keys are positioned fairly close together they're excellent for typing in addition to gaming. What's more, housed in an eye-catching aluminum chassis, the MX Board 6.0 certainly doesn't feel cheap and its blood-red key lighting is deliciously ominous. It's a mechanical keyboard that's also suited for the office.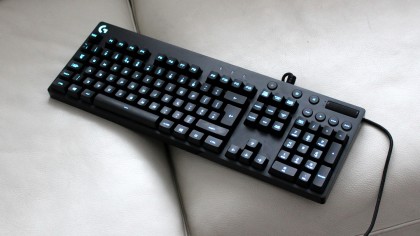 Sporting Logitech's own Romer G switches, which aren't quite as squishy as Cherry's various switches, the G810 possesses a snappier feel than other gaming keyboards whether typing or gaming. And, with smart media keys that work equally well on both Windows and OS X, this board is a solid all-round offering. If you're fed up of the weird markings, LCD screens and strange parts that come with competing "gamer-focused" keyboards, the G810 might be for you.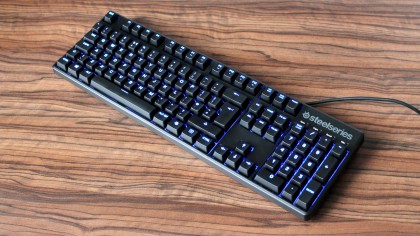 Many mechanical keyboards are gaudy and unwieldy, aimed at gamers who prefer flashy looks over snugness and functionality. That's not the case with the SteelSeries Apex M500. While it's lacking media keys, macros and other such extras, it benefits from a compact design that wastes no space. Tailored towards e-Sports, its minimal leanings are refreshing and it looks great sat on a desk, accompanied by the right monitor and mouse of course.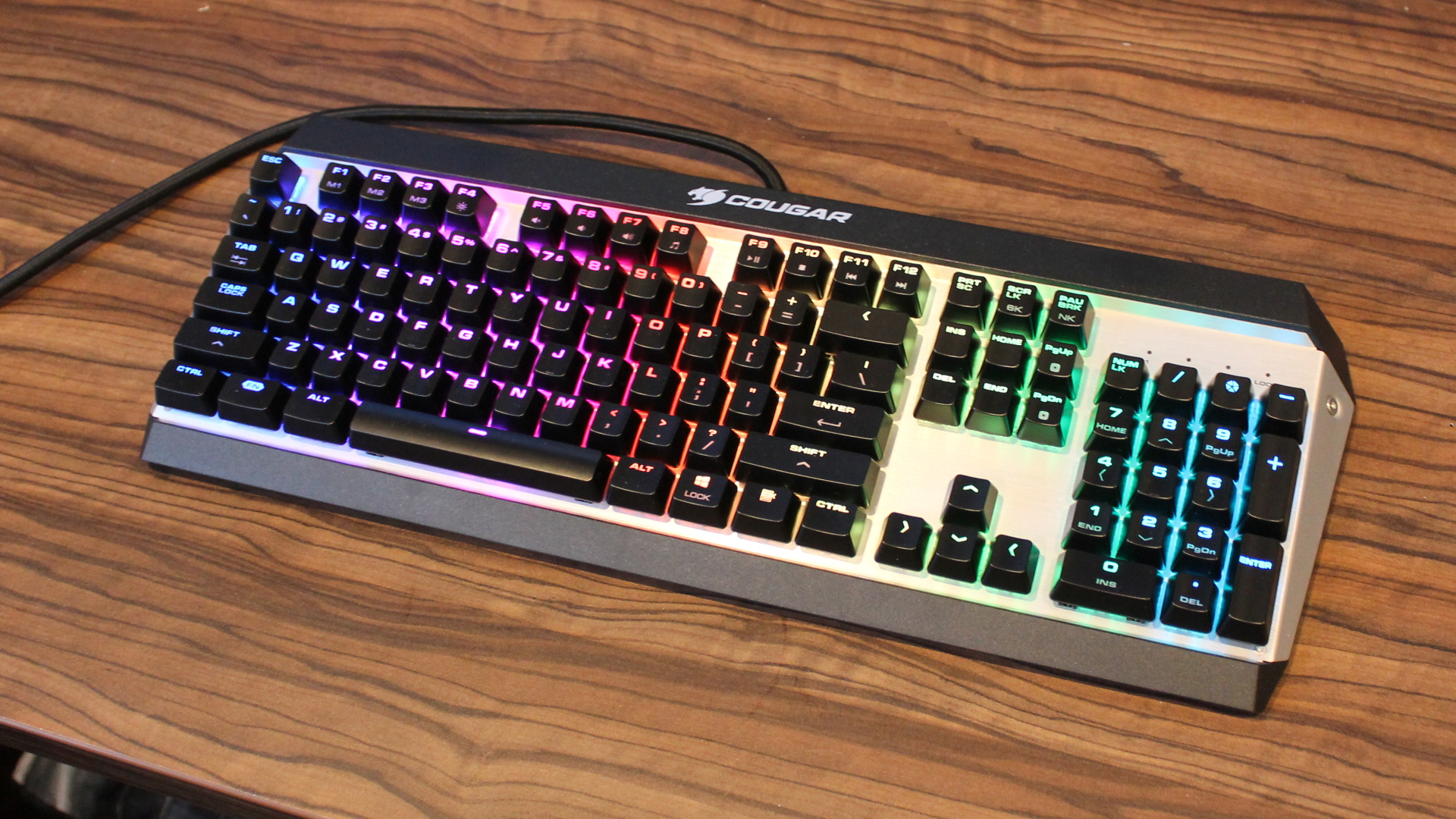 Cougar's Attack X3 was one of the better affordable mechanical gaming keyboards of recent times thanks to its rugged aluminum body. Its durability is aided by a braided cable, which sports two USB connections which are used for input and lighting. Including N-Key rollover, a 1,000Hz polling rate and rubber feet on the bottom that prevent slipping, the Cougar Attack X3 RGB is an affordable alternative to flagship keyboards like the Corsair K70.
Gabe Carey has also contributed to this article