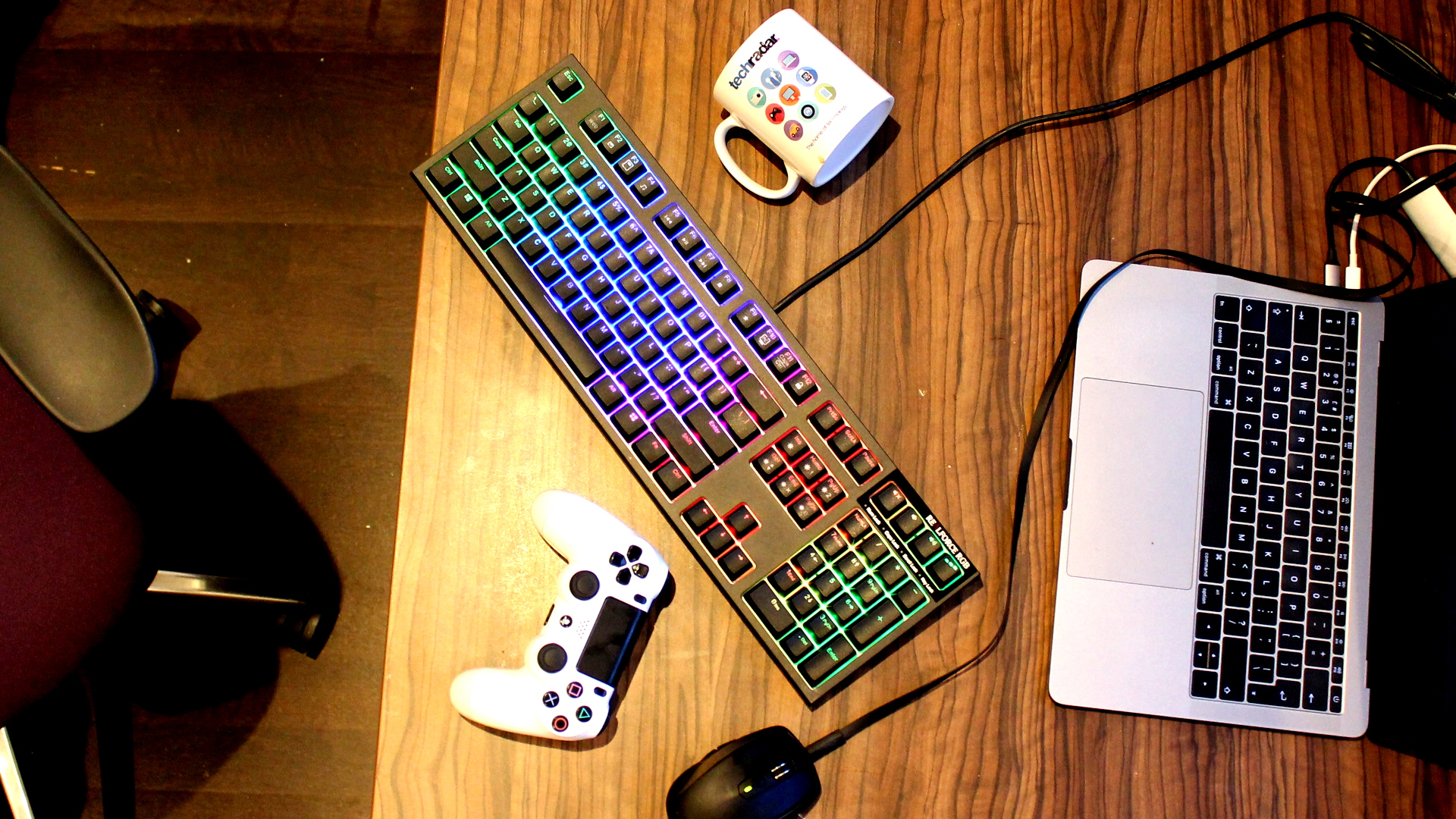 Not everyone wants the low profile of today's island-style keyboards. Some of us, instead, prefer the satisfying clicks and clacks of a mechanical gaming keyboard, complete with fancy lighting effects, comfy wrist rests and a few spare macro keys that can be customized to any action.
Not only are they more reliable than your run-of-the-mill office keyboard, with Cherry MX-wielding keyboards, like the upcoming MSI Vigor GK80, having been rated for a lifespan of 50 million keystrokes, but they're also more satisfying to the touch. After all, there's nothing like the feel of a tactile "bump" halfway down the key press. 
The truth is, every gamer needs a top gaming keyboard to boost their killstreaks. Even if you think you're MLG material, you could always do better given the right tools. For that reason, we've scouted out the best gaming keyboards across all walks of life. No matter how much you're willing to spend, our recommendations will get you there.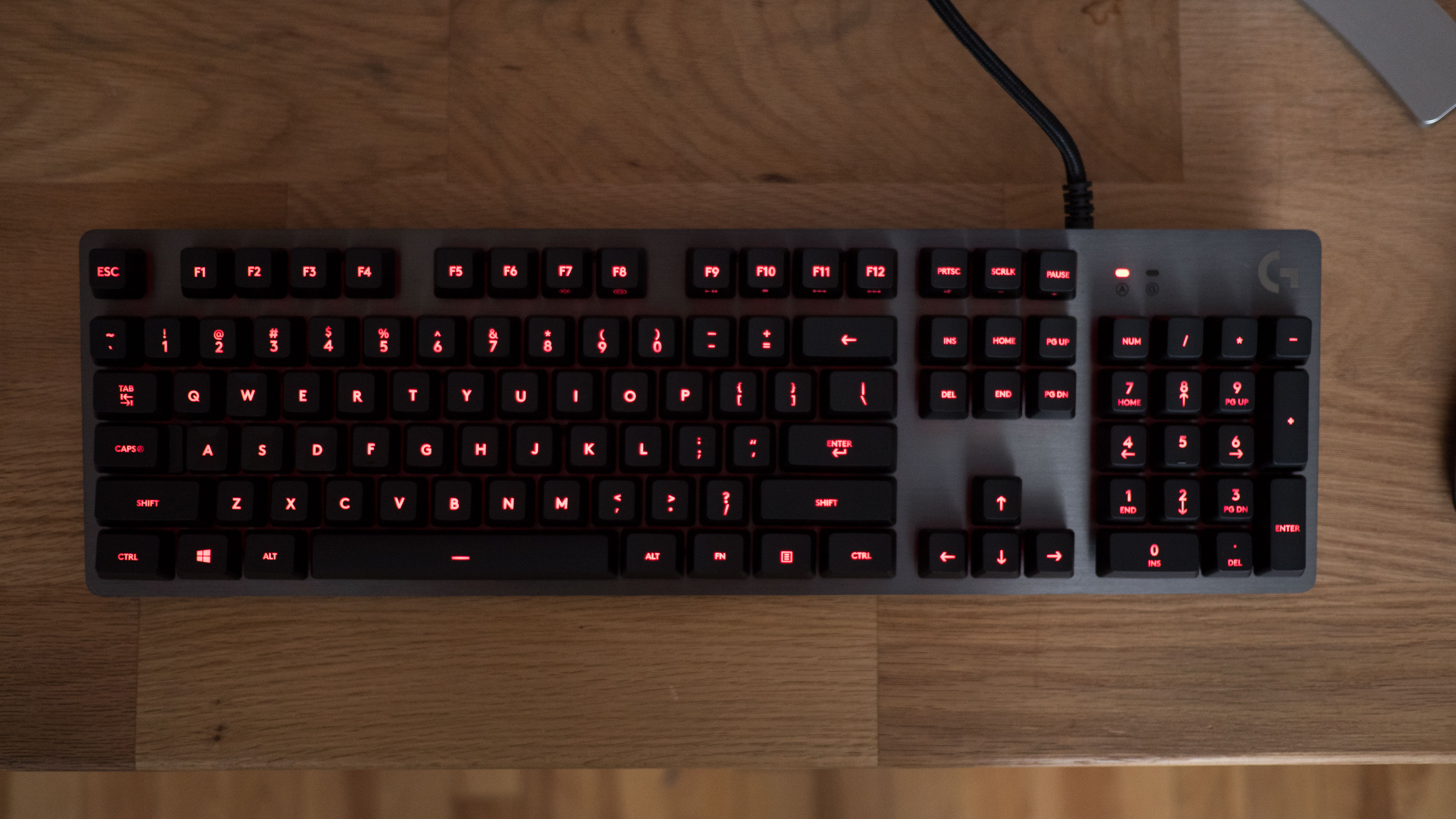 In recent years, Logitech has been seemingly going out of its way to make only the most high-end, cutting-edge peripherals without taking value into consideration. That's all changed with the G413 Carbon, a mechanical keyboard that sacrifices RGB backlighting and customizable macro keys in favor of an affordable price tag. Its low-profile appearances might make it look barebones in comparison to competing keyboards in its range, but the Logitech G413 Carbon is all the better for its magnesium-alloy skeleton exposure. Though the Romer-G switches might be a turnoff for Cherry MX enthusiasts, they're virtually silent, fairly responsive and rated for 70 million actuations.
Read the full review: Logitech G413 Carbon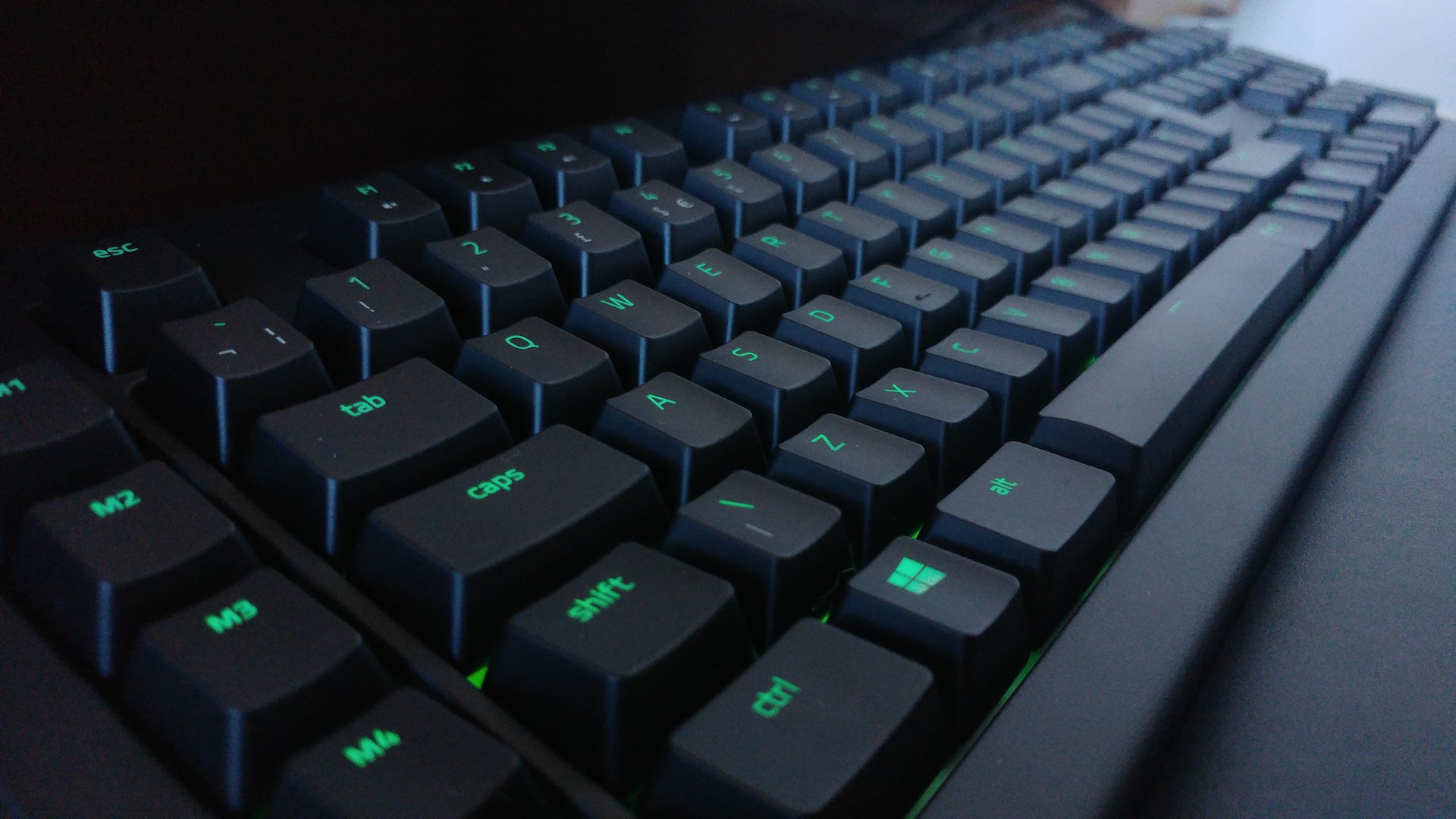 Because it ships with a detachable wrist rest, snugness is by no means optional in the case of the Razer BlackWidow Chroma V2. That's not where the amenities end, however, as Razer has tacked on five macro keys that can be assigned to virtually any in-game action. Also unlike the BlackWidow X Chroma before it, the BlackWidow Chroma V2 gives you the option between Razer Green, Razer Orange and Razer Yellow key switches, which Razer claims to range from "tactile and clicky" to "linear and silent." This is all made better by a catalog of 16.8 million colors to choose from for the backlighting, which can be assigned per-key or in an animated pattern of your choosing.
Read the full review: Razer BlackWidow Chroma V2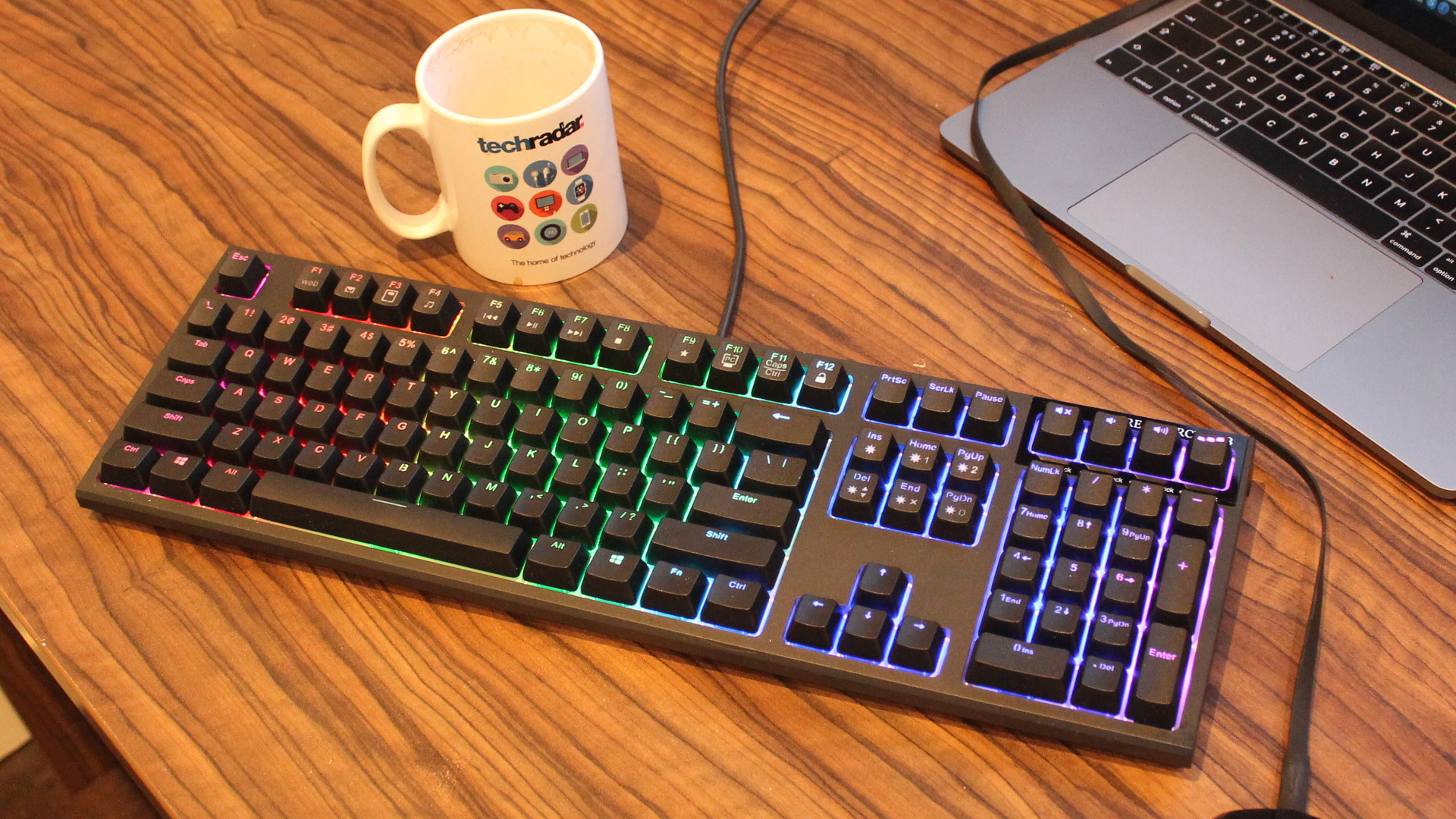 The Realforce RGB from Japanese company Topre brings so many innovations that it's difficult to know where to start. This is a multi-talented keyboard that feels incredible to type on thanks to its capacitive Topre keyswitches, which offer superior tactile feedback compared to Cherry MX variants (they're closest to MX Whites in feeling.) You can type for an entire day and experience minimal finger fatigure on the Realforce RGB, though you should pick up a decent wrist rest to go with it.
The Realforce RGB, which comes with high-quality (and thick) PBT keycaps, is equally primed for gaming thanks to Topre's clever software which allows you to change the actuation (or distance you have to press keys before they register) depth from 1.5mm (for gamers with fast reflexes) to 2.2mm and 3mm (for improved typing accuracy). The result is a hugely versatile keyboard that suits whatever task you're doing at the time. And, like Cooler Master's Novatouch, the Realforce RGB has keyswitch stems that are compatible with both Topre and Cherry MX keycaps, allowing you to chop and change your keycaps at will.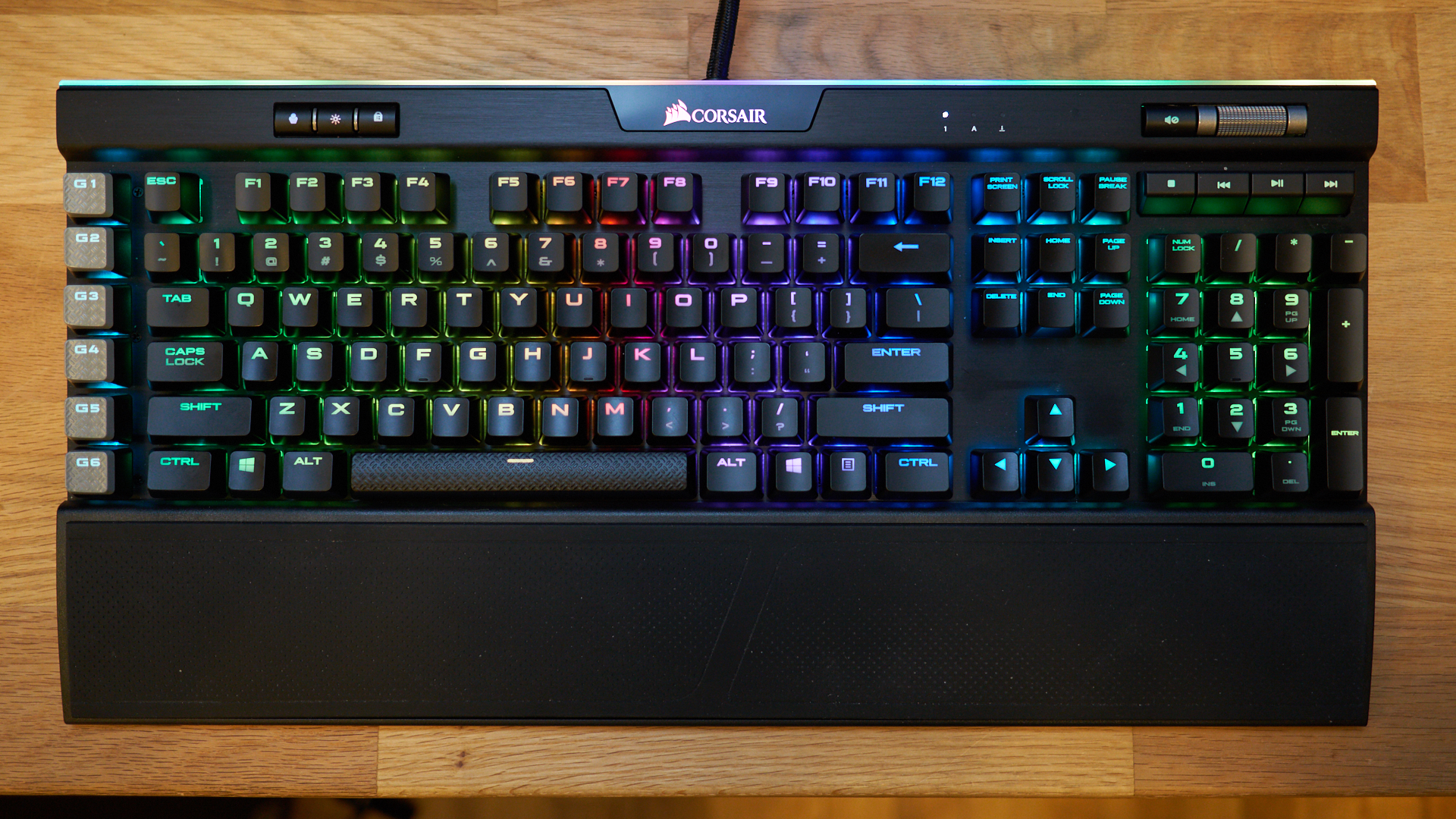 Like the Corsair K70 Rapidfire before it, the K95 RGB Platinum is a gaming-first mechanical keyboard with plenty of versatility to get the job done, whatever that job may be. The simple arrangement of a single row of six macro keys keeps this QWERTY neat and organized without a whole lot of unnecessary reaching involved. The software may be sloppy, but if all you're doing is assigning macros, you may not even need it. Because the Corsair K95 RGB Platinum packs in 8MB of memory dedicated to storing profiles, you don't have to worry about using the same computer through to the end of its career. This keyboard is not only backlit by up to 16.8 million colors, but it's the perfect travel buddy too, made better by its military-grade aluminum finish, including the wrist rest.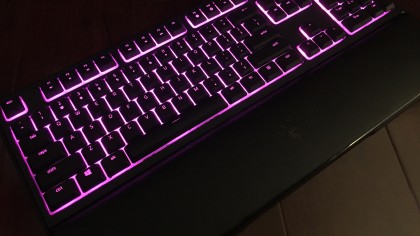 For too long there's been a divide between mechanical and membrane keys but now Razer has finally brought the two together with its 'Mecha-Membrane' Ornata keyboard. These new switches pull from everything Razer has learned over the years. The result is a grand typing experience with shorter keys, the tactile feel of the green switches from the Blackwidow X Chroma and a loud audible click. Just like its other products, the Ornata features a fully customizable, per-key backlight and it comes with a plush pleather wrist rest too.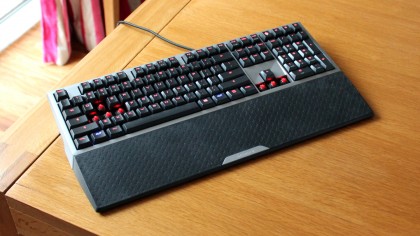 Cherry's flagship MX Board 6.0 features a lower profile than other gaming keyboards like the Razer BlackWidow X Chroma, making it perfect if you prefer to type and game using a wrist rest. Cherry's MX Red switches under the keys lend the MX Board 6.0 fast response times, but because the keys are positioned fairly close together they're excellent for typing too. Housed in an eye-catching aluminum chassis, the MX Board 6.0 certainly doesn't feel cheap and its blood-red key lighting is deliciously ominous. It's a mechanical keyboard that's also suited for the office.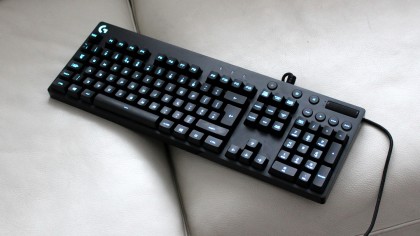 Logitech has followed up its Orion Spark G910 mechanical keyboard with the G810, which arrives with a refreshingly grown-up feel. Sporting Logitech's own Romer G switches, which aren't quite as squishy as Cherry's various switches, the G810 possesses a snappier feel than other gaming keyboards whether typing or gaming. Featuring smart media keys that work equally well on both Windows and OS X, Logitech's latest keyboard is a solid all-round offering. If you're fed up of the weird markings, LCD screens and strange parts that come with competing "gamer-focused" keyboards, the G810 might be for you.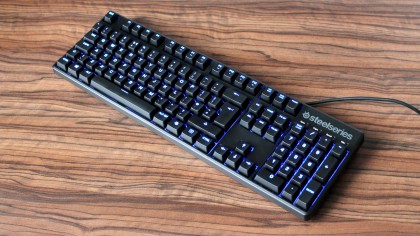 Many mechanical keyboards are gaudy and unwieldy, aimed at gamers on the, err, ostentatious side. That's not the case with the SteelSeries Apex M500. Like the Logitech G810, the Apex M500 eschews unnecessary bells and whistles in favor of clean design and bare essentials. While it's lacking media keys, macros and other such extras, it benefits from a compact design that wastes no space. Tailored towards e-Sports, its minimal leanings are refreshing and it looks great sat on a desk, accompanied by the right monitor and mouse of course.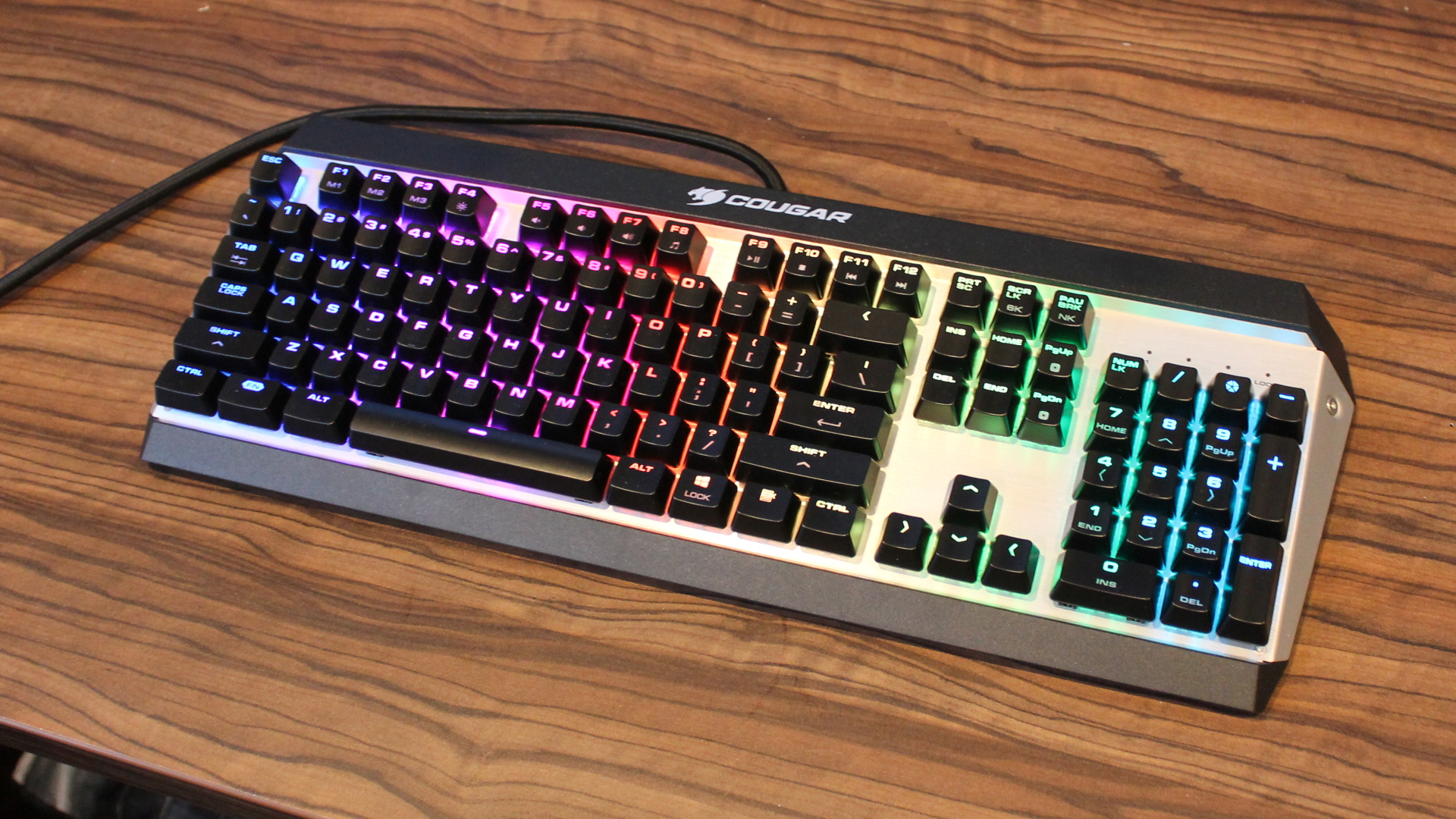 Because it packs an extremely durable, rugged aluminum body, the Cougar Attack X3 RGB is one of the best gaming keyboards you can buy if you're on a tight budget. Equipped with Cherry MX switches and RGB  backlighting that can be customized to illuminate up to 16.8 million colors, this keyboard is a steal considering it doesn't come close to the price of the Razer BlackWidow Chroma V2. N-Key rollover and a 1,000Hz polling rate are merely a bonus.